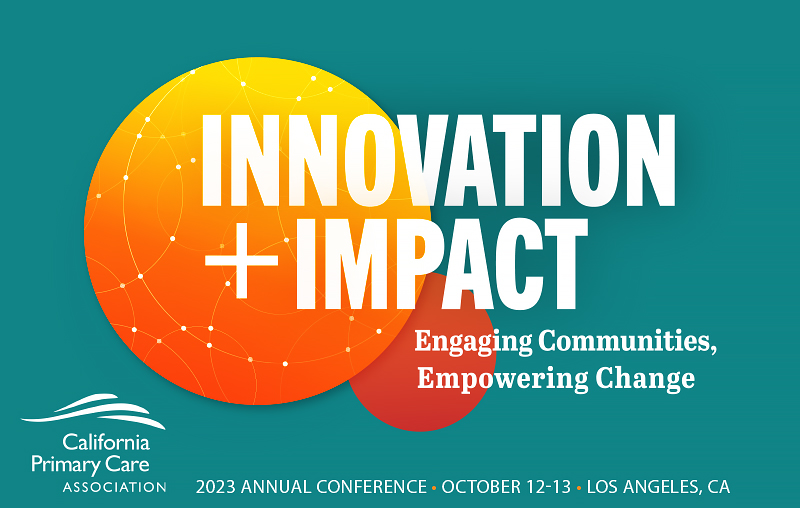 Nov. 14, 2023
CPCA Conference - FL Exhibition - Oct 2023
Foundation Laboratory (FL) was an exhibitor and attendee at the annual Innovation + Impact Engaging Communities, Empowering Change Conference hosted by the California Primary Care Association (CPCA). It is an annual conference which features thought leaders and is a valuable opportunity for professionals and organizations in the healthcare sector to stay updated, connected, and inspired, fostering growth, collaboration, and positive change within the industry.
CPCA leads and positions community clinics, health centers, and networks through advocacy, education and services as key players in the health care delivery system to improve the health status of their communities. CPCA helps Community Health Centers fulfill their mission of overcoming barriers to healthcare access such as poverty, lack of health insurance, immigration status, ethnicity, language and culture, disability, homelessness, geographic isolation, and other diverse needs. These barriers continue to exist despite recent expansions in publicly supported health insurance programs for uninsured populations. CPCA has launched many programs tailored to empower health clinics offering culturally appropriate, high-quality primary and preventive health services.
FL partners with health clinics of all types with a mission to provide access to high quality, convenient and cost-effective diagnostic testing for the underserved and uninsured population, in both metropolitan and rural areas. It's the innovation, cutting-edge technology and high-quality care that has led FL servicing many large clients in Federally Qualified Health Centers (FQHC's) and Community Health Centers arena for the last 15 years.
FL's relationships span across most of California and is growing annually. Organizations with a common mission and vision such as St. John's, one of the largest FQHCs in the country, has trusted and continues to work with FL.
Some other partners to note are the following:
• Arroyo Vista Community Health Centers
• Bell Gardens Family Medical Centers
• Wesley Health Centers (JWCH)
• Eisner Health
• Bartz-Altadonna Community Health Center
• Omni Family Health
• Clinica de Salud del Valle de Salinas
---