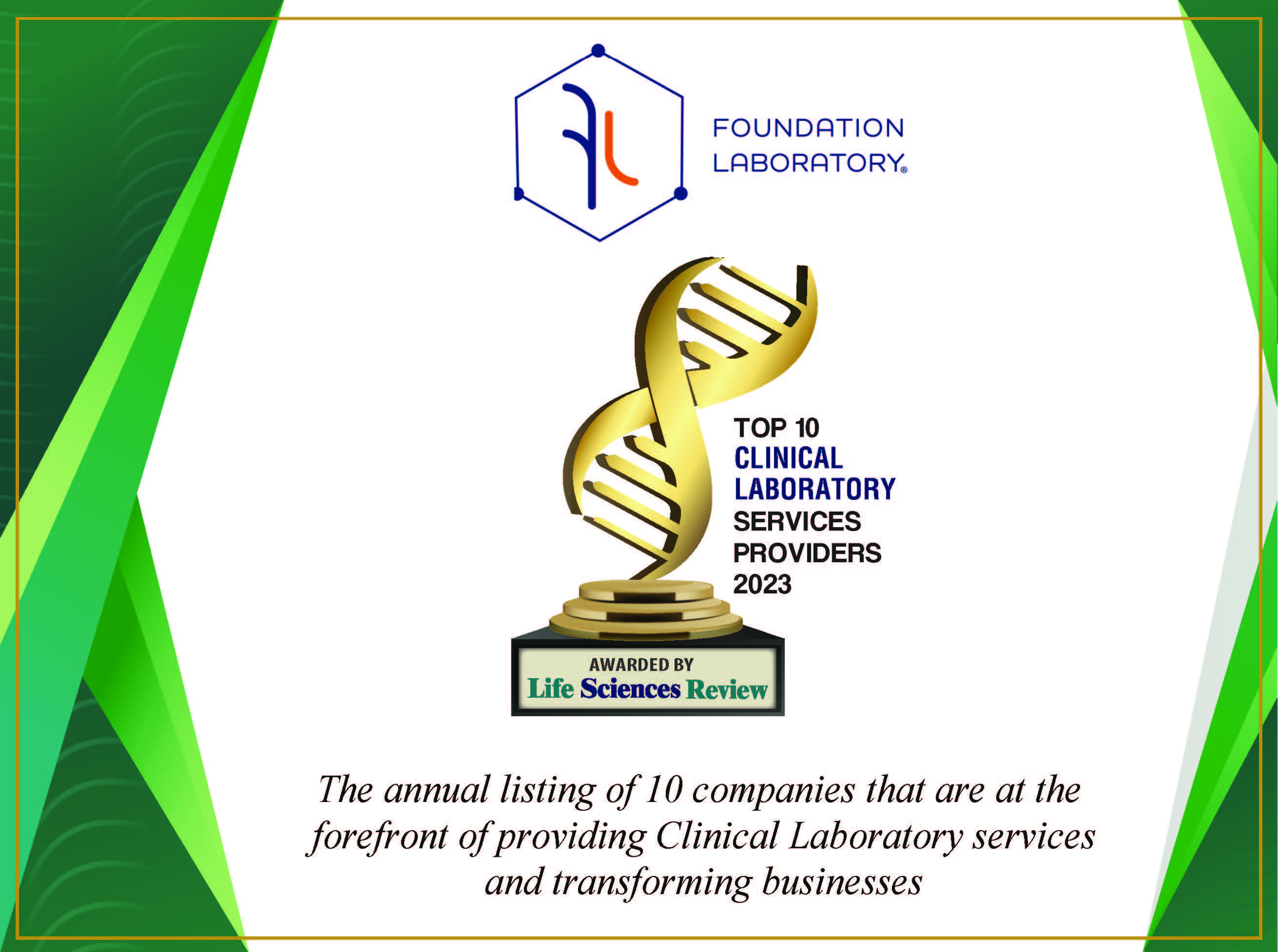 April 19, 2023
TOP CLINICAL LABORATORY SERVICES PROVIDER 2023
Improving Access to Quality Labs for Patients
Foundation Laboratory is a privately-held clinical referencelab offering full spectrum lab testing services through more than 80 patient service centers in Southern and Central California. It has access to the latest technological advancements and machinery in the field of laboratory science to provide optimum testing services.
"We are boutique in nature, and this enables us to focus on patient experience, to providing high quality testing in metropolitan and rural communities where such servicesare generally not available says Areg Boyamyan, Senior Vice President.
Foundation Laboratory. The company realizes that rural communities still do not have easy access to critical laboratory services; often requiring patients to travel miles to get testing done. This not only impacts the patient but burdens the entire healthcare system.
Foundation Laboratory addresses this issue. Partnering with Federally Qualified Healthcare Centers, it gives laboratory access to patients who belong to lowincome strata of society. Working with FQHCs, Foundation Laboratory has been able to improve on lab access for the homeless. During Covid 19 pandemic, FL was able to provide more than 200,000 Covid PCR testing to the most rural communities, with result availability in under 18 hours. Foundation Laboratory takes a hands-on approach when deploying clinical lab services for a healthcare providers. By listening to providers and administrators at healthcare centers, by understanding the exact nature and source of boundaries to high quality testing, FL deploys services such that these boundaries are removed from the get-go. Foundation utilizes proprietary physician portal to allow healthcare providers with real-time access to their laboratory needs, thus removing barriers to real-time health information which can impact patient care.
"Laboratory is a real-time environment; testing turnaround times have to be fast and reliable. We ensure that 90% of common testing is completed within 12 hours," says Boyamyan. Unlike large national laboratories where it's difficult to maintain service granularity, Foundation Laboratory helps clients deal with challanges by having service pliability. The company utilizes a task force management system where every client is assigned a team of specialists from the lab to manage the relationship. As a result, clients do not need to make a call and wait for long to reach the service person; they can directly connect with their point of contact and get resolution efficiently and effectively. By utilizing its crisis management system, FL is able to find the root cause of most problems and deploy solutions such that an issue is eliminated at its source and the chances of a reoccurrence is greatly reduced.
In addition to being a highquality laboratory, what differentiates Foundation Lab is its team of skilled professionals. Most of them have spent 10-20 years in the organization and understand all the intricacies of this field. Foundation Laboratory's IT capabilities are extremely user-friendly and seamlessly integrate with clients' EMR systems. This enables the company to directly send lab reports to clients in their preferred formats. In addition, the company invests significant resources in cybersecurity to protect patient and company databases from malicious cyber criminals. Through strict adherence to quality, Foundation Laboratory consistently provides all its clients with accurate laboratory results. The company continues to improve its capabilities to serve clients and on patient experience.
---